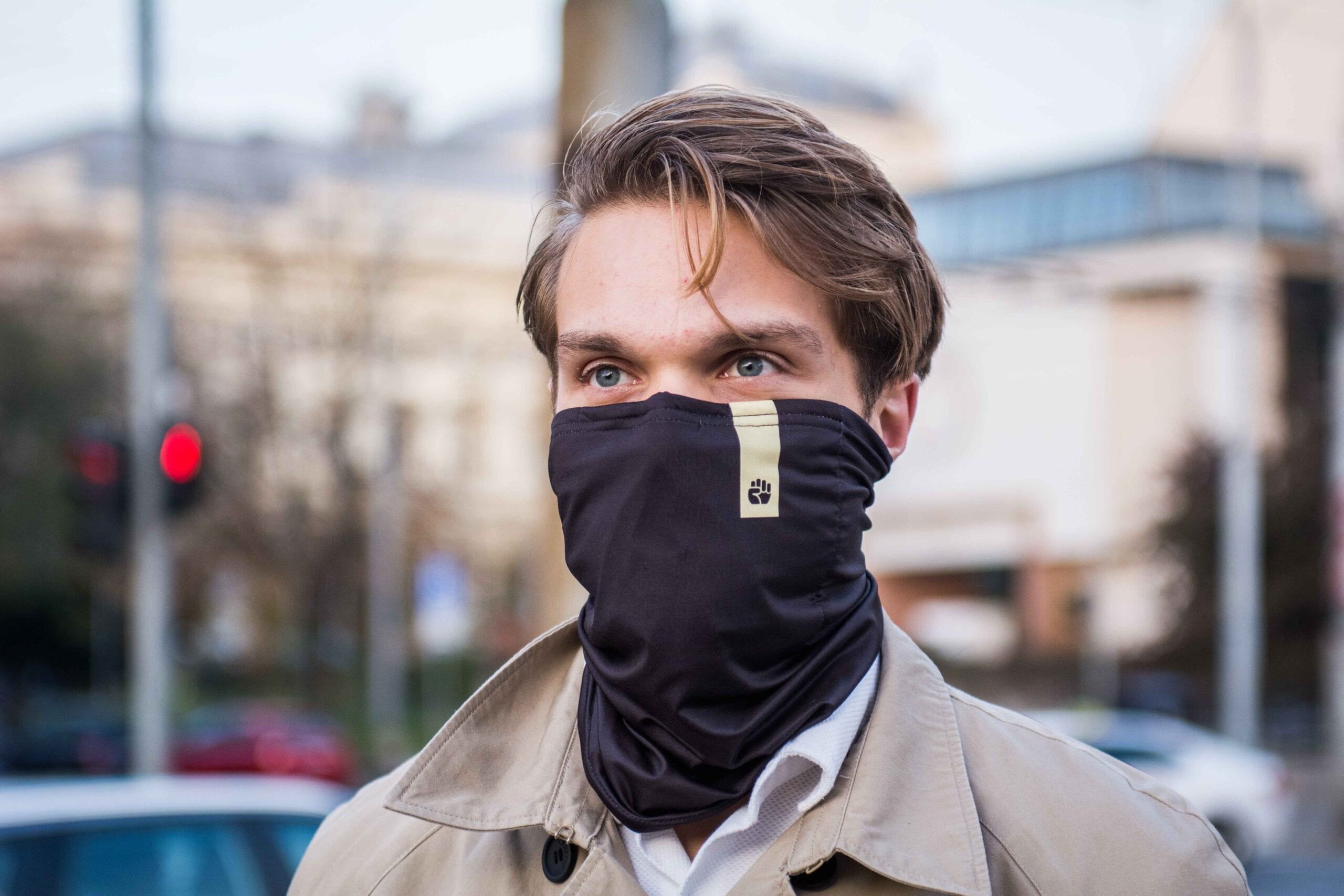 … protection against smog for every-day use
An integrated nanofiber membrane from RESPILON® blocks out 99,9% of dust, smog, ash, mites, allergens, bacteria or viruses
R-shield is made of spandex material, it comes with outstanding flexibility and elasticity with numerous means of use: for yoga, morning jogs, racing, hiking, skiing, riding, fishing, hunting, dressing up, etc.
The special fitted tubular design, embedded nose clip and an adjustable clip on the back of the neck gaiter ensure no pressure points and no headaches
R-shield fits heads of all shapes and sizes, is washable, and needs no change of external filters.
Ideal for daily commute by public transport, airplanes, visits to friends with pets, crowded places during the flu season, hay fever, smoggy environments, places with airborne allergens
Against what the nanofibers protect you?
Special RESPILON® nanofiber membrane captures 99.9% of all dangerous airborne particles and microorganisms. With outstanding flexibility, it provides great breathability, elasticity, moisture wicking and mildewproof performance. Top technology improves your health and enhances your style. Now you can fight off smog and look cool at the same time.