Special RESPILON® nanofiber membrane captures 99.9% of all dangerous airborne particles and microorganisms. With outstanding flexibility, it provides great breathability, elasticity, moisture wicking and mildewproof performance. Top technology improves your health and enhances your style. Now you can fight off smog and look cool at the same time.
NEW FACE COVERING RULES FOR VIC
A face mask is always recommended, however, a fitted Snood, fitted Buff or fitted Gaiter is also allowed. The emphasis is on fitted, which means it must cover your nose and mouth. It must be secure around your neck and lower face with no gasps along the nose ridge or the top of the garment.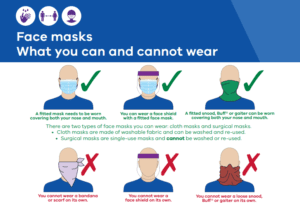 Source:  DHHS Victoria website
!!!EXPRESS  SHIPPING OPTIONS AVAILABLE NOW!!!